Kaufman County Republican Women
Welcome Kaufman County Republican Women Online, where you will find information about the our grassroots involvement in conservative politics, news that relates to local politics as well as national trends.
Please feel free to browse our links and newsletter archives to find out more about our effort to promote good government in Kaufman County
Kaufman County Republican Woman's group is full of exciting events and community outreach.Under the heading of "Caring for America," KCRW goes into the community delivering meals to the home bound assisting the local Meals on Wheels organization.
In March of every year we host our Membership Tea and fashion show where we welcome new members and enjoy afternoon tea together.
No organization can be complete without fundraising, so with our annual Bunco and silent auction we spend a fun filled evening with our Republican candidates and citizens.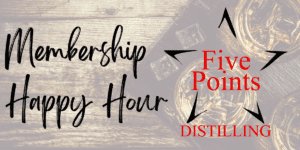 EVERYONE is welcome to attend Tuesday, November 15, 2022! 
Please join us and learn more about our organization at Kaufman County's very own Five Points Distillery, home of the Lone Elm Whiskey.
Read Full Article